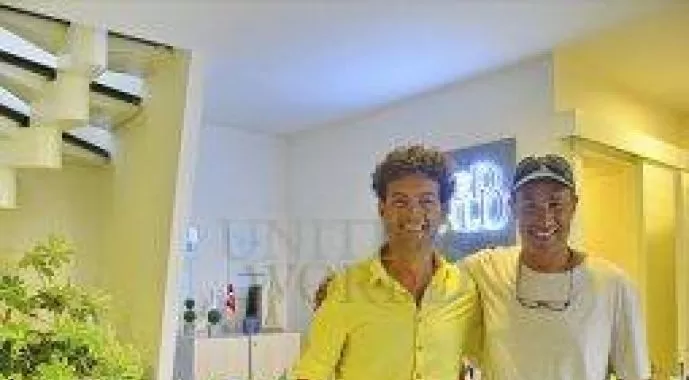 Antalya Properties
Mr. Hisham Al Refai speaking about buying an apartment from United World in Turkey – Antalya properties
Mr. Al Refai speaks out about his experience in buying an apartment from United World in the Antalya suburb of Lara.
"Greetings. I would like to thank United World for the services extended to me during the purchase of our residential property in Antalya.
This is my 3rd experience in dealing with United World buying properties in Turkey and in Antalya particularly. The point I am making here is that the trust factor is the most important when dealing with a real estate company. Thankfully, United World has proven itself as a trusted partner unlike some companies operating in the real estate market.
From my experience in dealing with United World for the 3rd time, I can certainly vouch on behalf of my friends and relatives as well about the company's ability to manage the purchase process logistics in an accurate and timely manner.
United World provides you with a tremendous list of property offering according to features and location providing advice accordingly. The customer ultimately has the right to choose the best suitable property.
That was what I liked to mention in favor of United World and Mr. Ahmed Hafez in particular whom I have known for almost 4 years now.
I do highly recommend this company for its trust and credibility in dealing with its customers.
One more point I would like to add that if the customer wanted to purchase a property which was not listed with United World, they will by communicate and negotiate with the owner and secure the best available deal for a small fee.
I wish them all the luck and success in their endeavors"
We at United World would like to thank Mr. Al Refai and his relatives and friends for selecting us as their preferred partner.